The Garnet House Has Arrived in Dramatic Fashion.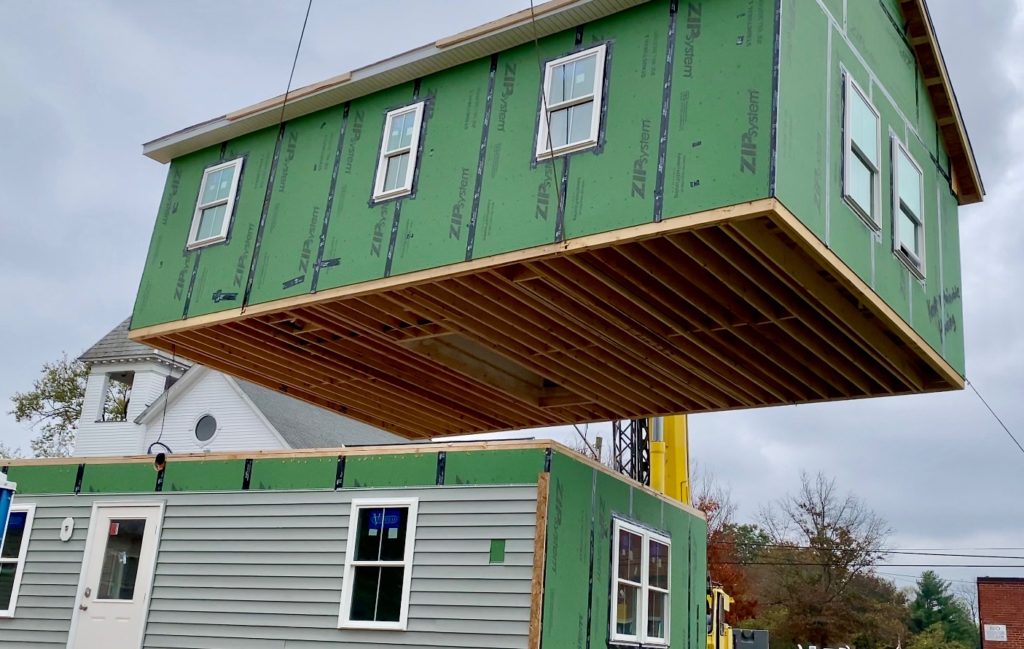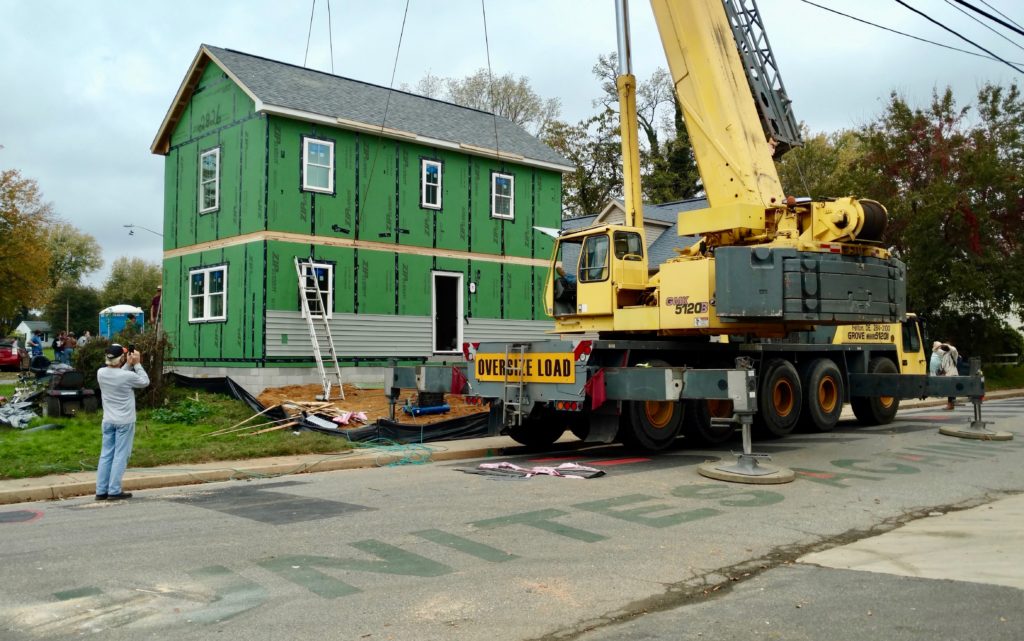 "Excited" was an understatement to describe the many people in the Chestertown community who came out to see the arrival of KAH's first house on October 28, 2020.
"On a scale of one to ten, I'm at 11," said Ed Minch, Project Director. He and others had worked tirelessly to get to this day when the new home would be delivered to a vacant lot on College Avenue. The anticipation and wonder were especially notable, given the challenges of the pandemic and the resulting setbacks to the local economy.
The new homeowners and children stood with their new neighbors watching the step-by-step delivery and installation. "It's a new house. It's our own house!" the teenage son said. His Dad thought about the river-friendly landscape that will be generously donated by ShoreRivers. "There'll be blueberry bushes the kids can pick off and eat and wildlife for the them to study," he mused. The family welcomed the opportunity to learn how to maintain the home, paint, and care for the yard, after years of renting. To reach this milestone the couple had to attend 15 hours of workshops on budgeting, credit, loans and home ownership. 
David Biehler shares his youtube of the dramatic arrival of the Garnet House.
Shamika Queen captures the craning of the second story on top of the first story.
Thanks to board members and friends who shared photographs of the Garnet House production and arrival.